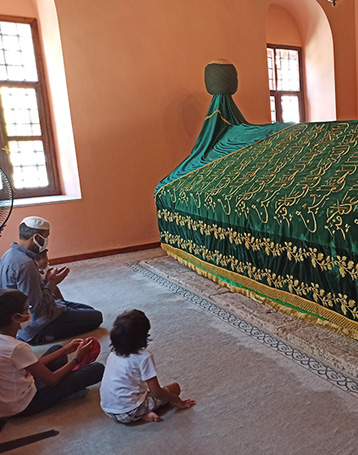 ( Half Day Walking Sahaba Ziyarat Tour in Istanbul and Public Transportation )
This is a special four-hour walking tour from 09:45-10:00 AM till 14: 00 Pm to visit the graves of the Sahaba found throughout Istanbul. Walking religion Tours in Istanbul with our knowledge Guide's
This tour is very good for single travelers .
Discover Istanbul's Islamic heritage and Sahaba tombs on this half-day tour through the city. Visit mosques, learn about the religious significance of the tombs and hear teachings from the Prophet Muhammed.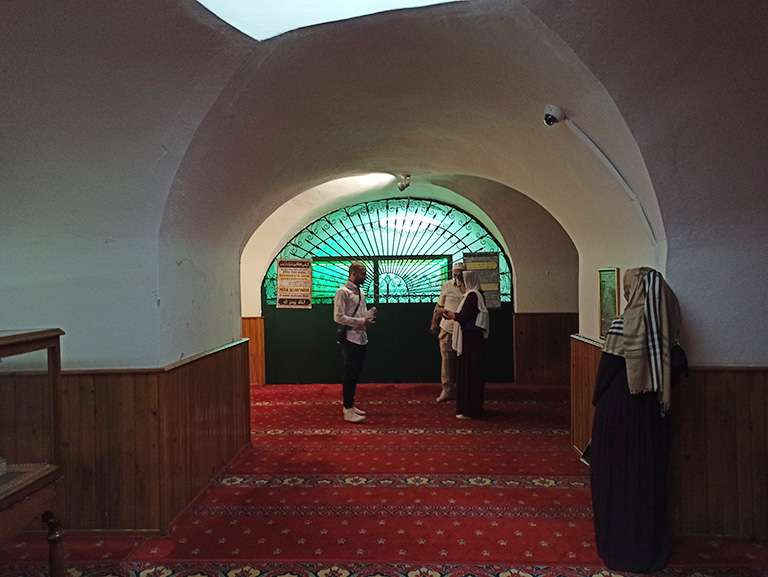 Highlights ;
Learn about Istanbul's Islamic heritage
Visit Sahaba tombs and hear their stories
Discover mosques of religious significance throughout the city.
This tour will allow you to explore the Islamic heritage and history of Istanbul.
You'll hear the stories behind the mosques and tombs of many famous religious leaders.
Your guide will explain the significance of Yeralti Camii – a unique underground mosque – and show you around the Edirnekapi quarter, a district of faith that is part of the walled city.
You'll also have time to explore the Balat Area and Egrikapi.
Tour Programme ;
Pick up from the hotels at from 09: 30 till 10:00 Am
Visiting Yeralti Camii ( Underground Mosque )
Visiting Tomb of Sufyan Bin Uyeyne ( RA )
Visiting Tomb of Hz. Vehb Bin Huseyre ( RA )
Visiting Tomb of Amr Bin As ( RA )
Drive to Balat Area and Egrikapi
* Visiting Tomb of Hz. Abdullah El-Hudri ( RA )
* Visiting Hz Sube ( RA)
Edirnekapi & City Walls Area Visit
Visiting Tomb of Hz. Haceti Hafir ( RA )
Visiting Tomb of Hz. Abdulsiddik Bin Amir Same( RA )
Visiting Tomb of Edhem ( RA )
Visiting Tomb of Arpaci Hayreddin ( RA )
* Visiting Tomb of Abdulrahman ( RA )
Visiting Tomb of Hz. Kaab ( RA )
* Visiting Tomb of Hz. Ebu Seybe El Hudri ( RA )
* Visiting Tomb of Hz. Hamidullah El Ensari ( RA )
Visiting Tomb of Ebu Derda ( RA )
Visiting Tomb of Hz. Halid bin Zeyd Ebu Eyyup El Ensari ( RA )
Eyup Mosque or similar Mosque for the Namaz Time and pray in EYUP Area
Return Back to the Hotel around 13:30 – 14:00 Pm

Tour Includes ;
Meeting in Lobby
Public Transportations ( Taxi Bus or Tram but mostly by Taxi )
English Speaking Tour Guide
Entrance Fees
Complimentary Drinks ( Water )
All Taxes

Tour Excluded ; Tips to the Guide
1 Person :
99 Euro
2 Person :
50 Euro Per Person
3 – 5 Person :
40 Euro Per Person
more…
Call or Whatsapp
Mr Uğur ŞENGÜLER
+905057093384
E-Mail