Sogut Bilecik and Bursa Full Day Group Tour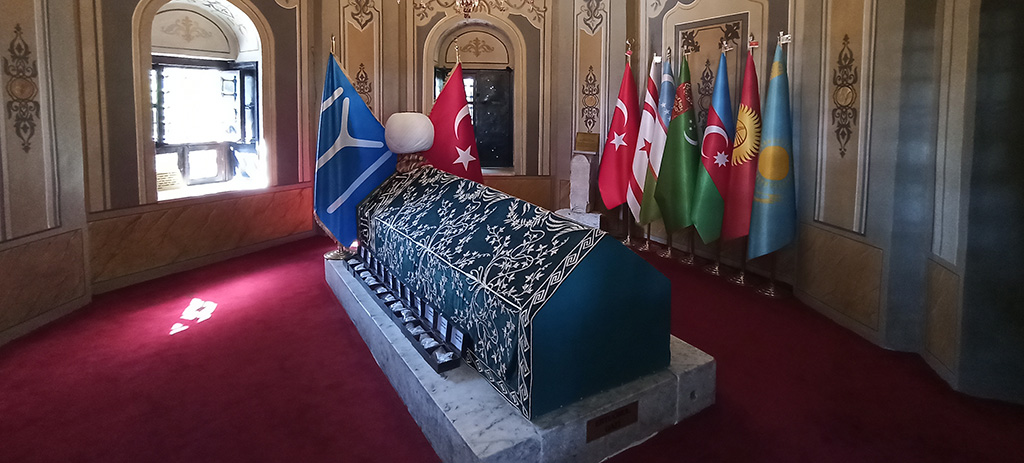 Step back in time and enrich yourself with the rich history of Sogut .. Walk in the footsteps of our great hero Ertugrul Gazi. This is a must for any fans of the smash-hit Netflix series Ertugrul: Resurrection thought as being on par with Game of Thrones.
Join us as we travel to a time long forgotten and bring this part of important Ottoman history to life.
The Tour is a Full Day Tour and Includes a Visit To :
06: 00 — 06: 15 Am Pick up from your hotels
08: 45 – 09: 10 Am Breakfast ( Typical Turkish Breakfast )
11: 00 Am Timeline of Ottoman Museum in Bilecik, The Tomb of Edebali Master of Ertugrul and Osman Ghazi
11: 30 Am Orhan Gazi Mosque in Bilecik
12: 15 Am The Tomb of Edebali Master of Ertugrul and Osman Ghazi
13: 00 Pm The Tomb of Ertugrul in Sogut
13: 20 Pm Alp's Mezaar in Ertugrul Shrine
13: 30 – 14: 30 Pm Shopping and Dress like Alp and Hatun Costumes and Free Time
15: 00 Pm Lunch ( Typical Turkish Restaurant )
15: 40 Pm Drive to Bursa
17: 00 Pm Museum in Bursa
17: 45 Pm Visit The Tombs of Osman and Orhan Gazi Key Figures in Ottoman History in Bursa
18: 30 Pm Drive to Istanbul
20: 00 Pm We will use the most expensive bridge called Osmangazi Koprusu
21: 15 Pm While we reach to Asia Side we will use Avrasya Tunnel under the Marmara Sea
21: 20 Pm Drive back to the hotels so finishing around 22:00 Pm
PS : We will drive moreless 650 KM, which is 410 Miles + Osmangazi Bridge and Avrasya Tunnel …
All Areas are a tranquil haven featuring naturally beautiful surroundings. Some places are untouched and as they were when our hero walked through them.
Our friendly knowledgable tour guides will be on hand to make sure this tour is an informative and memorable one. They will help you transport back in time so you can relive history and will give you plenty of opportunities to take snaps to treasure your time with us or ask any questions you may have.
Price Per Adult :  90 GBP or 105 EURO or 110 USD
Children : 0 – 2 Years Old is Free
Children : 2 – 6 Years Old : 30 GBP
Children : 06 – 10 Years Old : 45 GBP
Children : 11 Years and Above Adult PRICE !!!!!!
Included: Breakfast, Lunch with Drinks , All Entrance Fees Guidance Service in English, Toll Road, Parking Fee, Drinks on the way, Osmangazi Bridge, Avrasya Tunnel or Bosphorus Bridge it depends on the traffic, Pick up from the Hotel and Drop Back to the Hotel
Excluded : Tips, Photo Shooting with the Alps or Hatun Dress
1 Person :
90 GBP Per Person
more…
Call or Whatsapp
Mr Uğur ŞENGÜLER
+905057093384
E-Mail