Sahaba ( The companions of Prophet Muhammed S.A.V )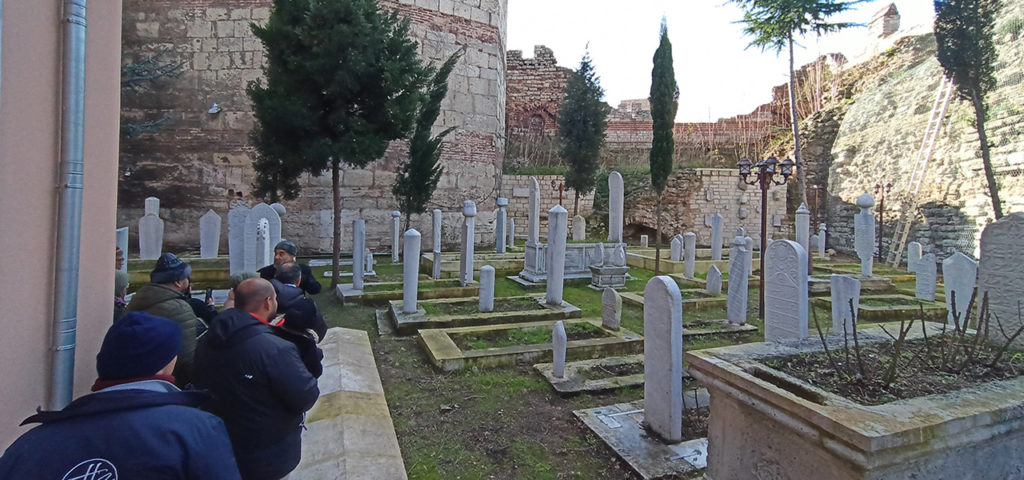 Istanbul is the center of religion for centuries. 7th Century Sahaba, Tabi'een and Tabi Tabi'een people (ra) participated in the Muslim campaigns against Constantinople. The most famous being the Companion of RasulAllah ﷺ, Abu Ayyub al-Ansari (ra).
After the ottoman period Islamic Religion spreaded througout the city. The first mosque in Istanbul was built in Kadikoy on the Asian side of the city, which was conquered by the Ottoman Turks in 1453. The Prophet Muhammad ( SAW ) said: "Verily you shall conquer Constantinople. What a wonderful leader its leader shall be, and what a wonderful army that army will be!" (Musnad Ahmad).
Note : In the tours, ziyarats we explain you the stories of the places and the importance of the tombs, sahabas & Evliyas buried in Istanbul.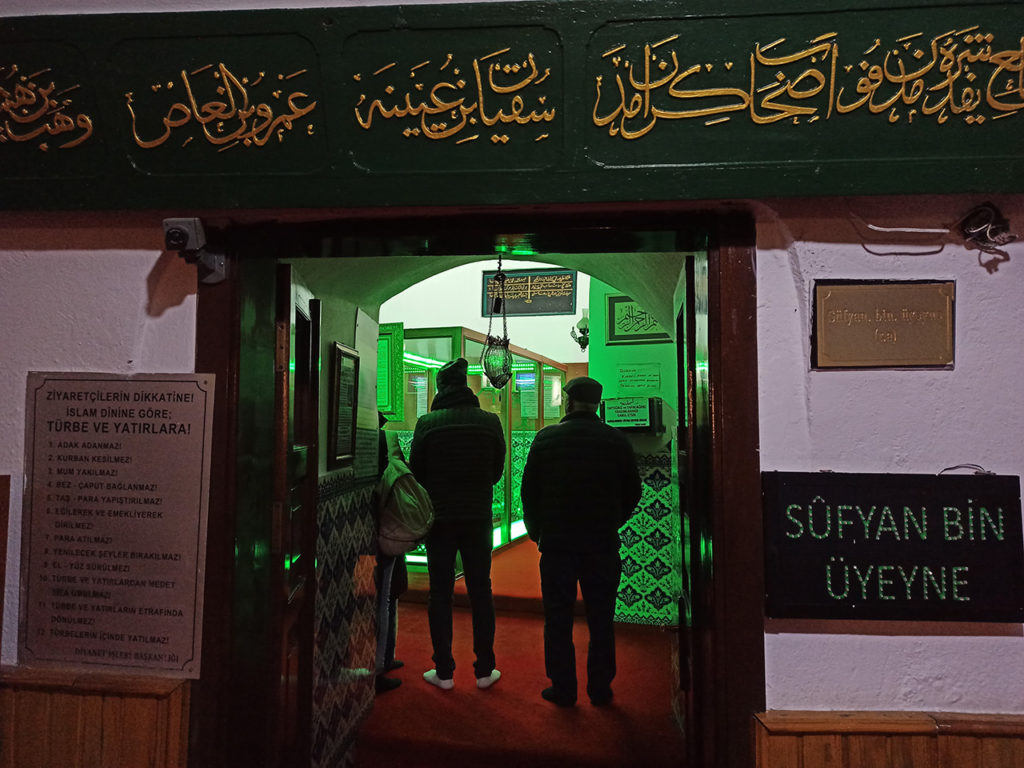 Tour Programme ;
Pick up from the hotels at from 09: 30 till 10:00 Am
Visiting Yeralti Camii ( Underground Mosque )
Visiting Tomb of Sufyan Bin Uyeyne ( RA )
Visiting Tomb of Hz. Vehb Bin Huseyre ( RA )
Visiting Tomb of Amr Bin As ( RA )
Drive to Balat Area and Egrikapi
* Visiting Tomb of Hz. Abdullah El-Hudri ( RA )
* Visiting Hz Sube ( RA)
Edirnekapi & City Walls Area Visit
Visiting Tomb of Hz. Haceti Hafir ( RA )
Visiting Tomb of Hz. Abdulsiddik Bin Amir Same( RA )
Visiting Tomb of Edhem ( RA )
Visiting Tomb of Arpaci Hayreddin ( RA )
* Visiting Tomb of Abdulrahman ( RA )
Visiting Tomb of Ebu Derda ( RA )
Visiting Tomb of Hz. Halid bin Zeyd Ebu Eyyup El Ensari ( RA )
Eyup Mosque or similar Mosque for the Namaz Time and pray in EYUP Area
Return Back to the Hotel around 13:30 – 14:00 Pm

Tour Includes ;
Hotel Pick up & Drop Off
Private Transportation Minivan English Speaking Tour Guide
Entrance Fees
Complimentary Drinks ( Water )
All Taxes
Tour Excluded ; Tips to the Driver and Guide
1 Person :
Ask availability
2 Person :
75 Euro Per Person
3 – 5 Person :
50 Euro Per Person
more…
Call or Whatsapp
Mr Uğur ŞENGÜLER
+905057093384
E-Mail